Tourism Fiji
Sparks undertook a detailed analysis and specification phase with Tourism Fiji both from New Zealand and based out of Fiji. The result brings together the latest online technologies and creates a bold statement, putting Fiji at the forefront of travel destinations in the Pacific.
Working closely with the brand agency Colenso BBDO, Sparks used vibrant imagery and smart creative to showcase the natural wonders of Fiji, also overseeing the structure and content of the site, including copywriting.
Strategy & planning
Copywriting
Visual design 
Responsive front & back end build
Ongoing support & collaboration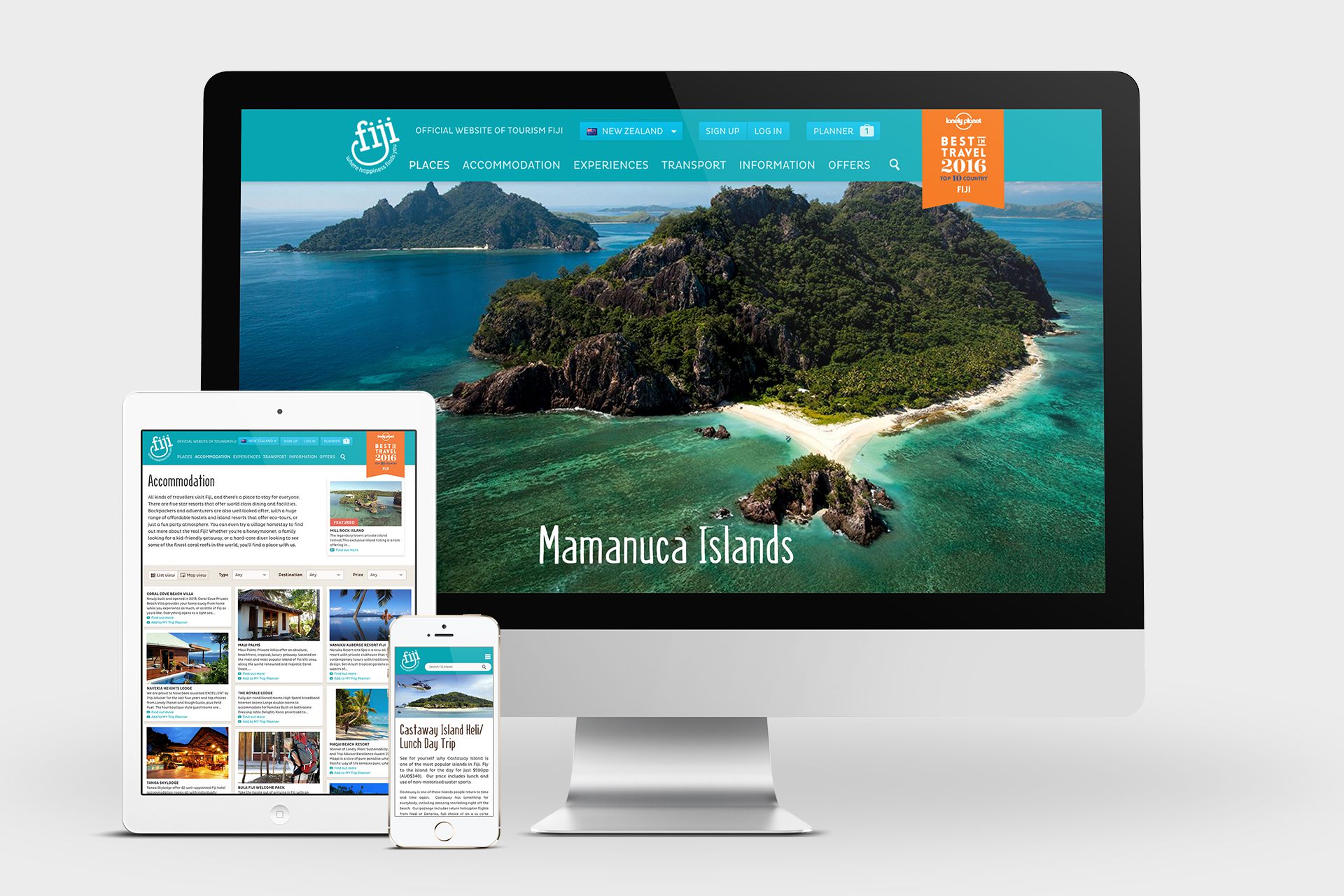 The website has supported a massive increase in traffic and delivered results to Fiji's most important industry: bookings are up, revenue is up, and Tourism Fiji is a happy and treasured Sparks client.
Yes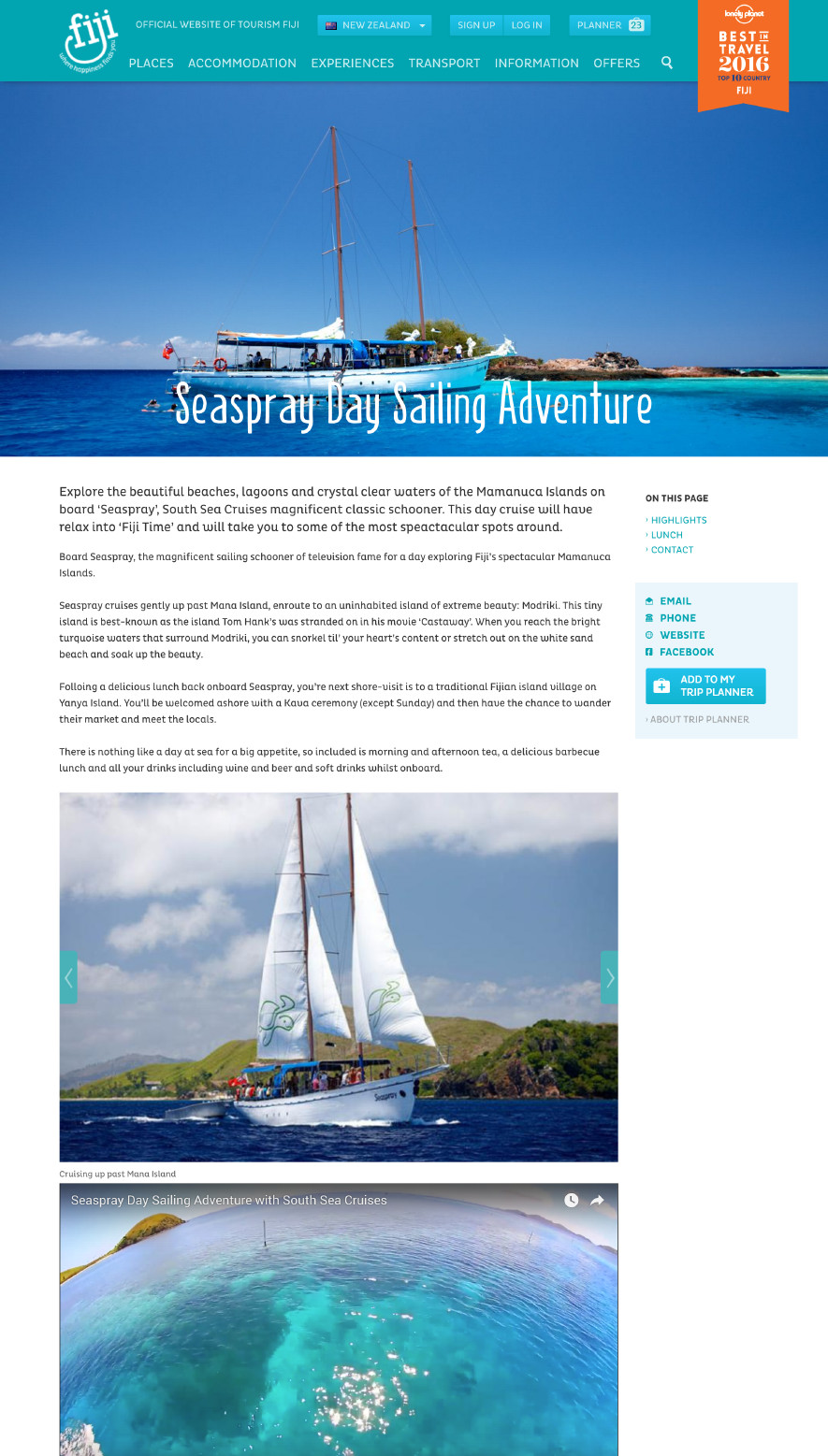 The website allows the Fijian industry to manage their own listings on the website. Rich content can be created and maintained with minimal work required by Tourism Fiji thanks to a streamlined moderation process. Notifications are immediately sent to alert activity and dashboards allow global teams to manage the entire process. 
Yes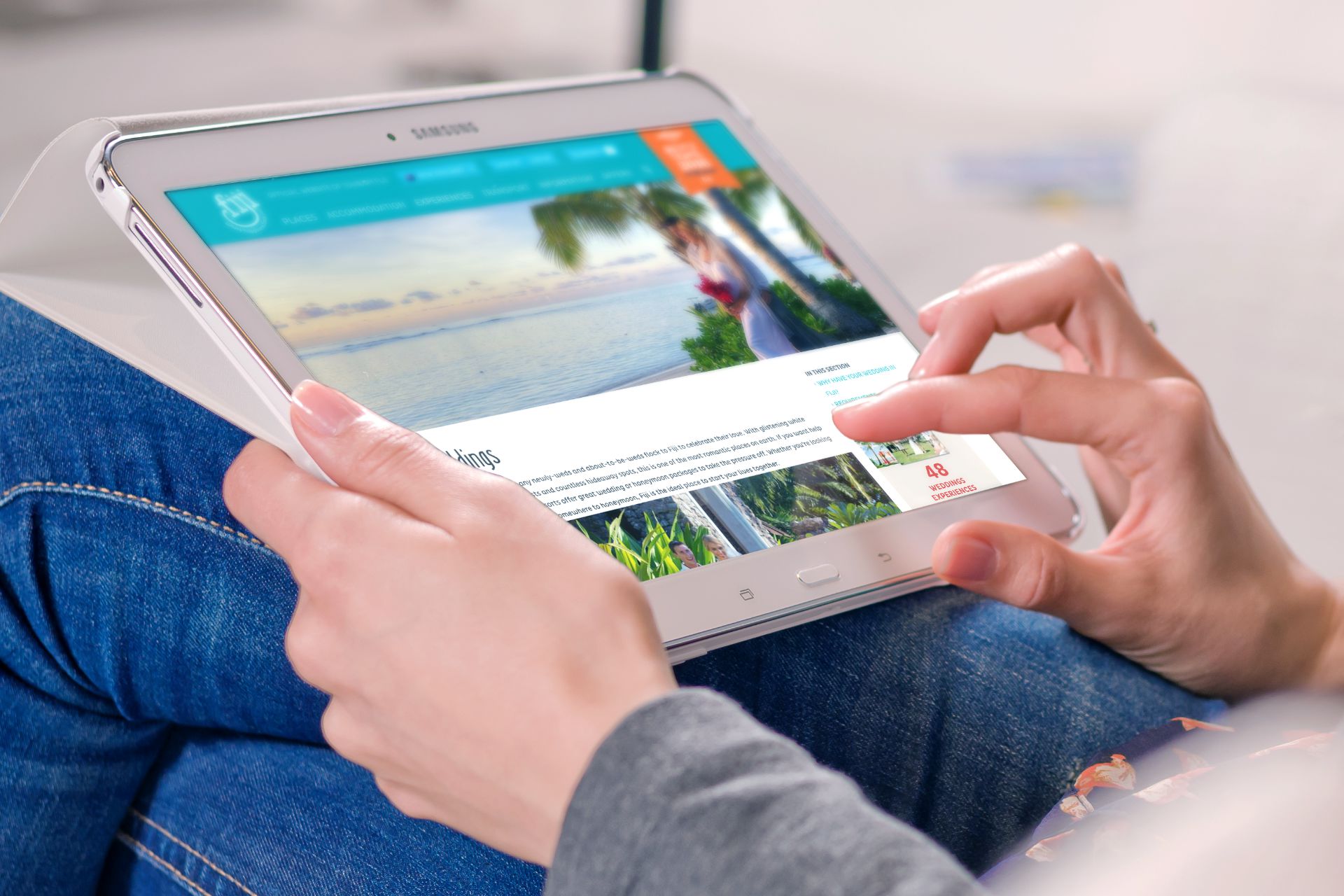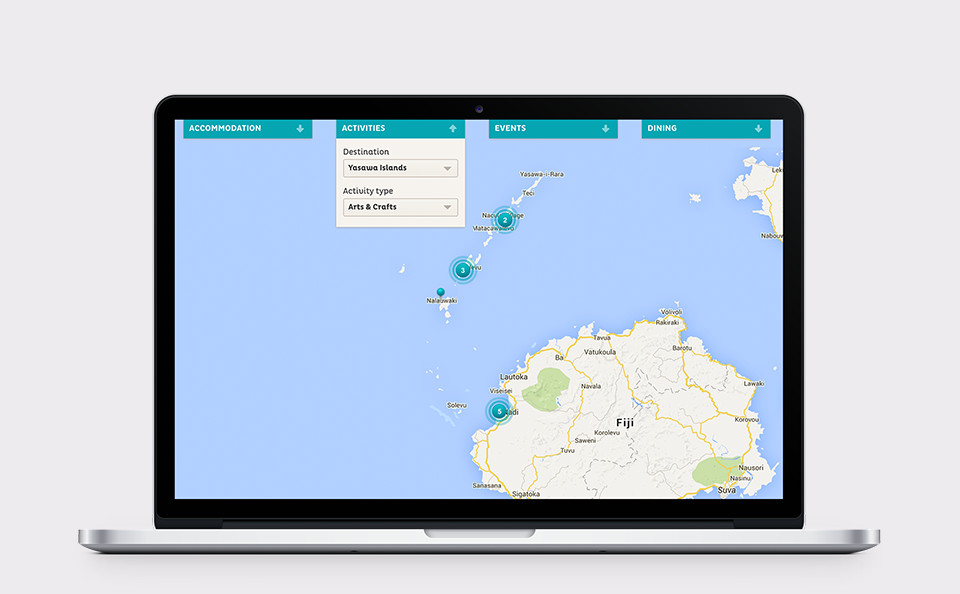 Map based filtering allows users to effortlessly explore the 333 Fijian islands and add listings of interest to their 'Trip Planner'. Integrating with Google Maps throughout the site allows familiarity with the geography of Fiji, as well as creating the perfect itinerary to traverse the islands. 
No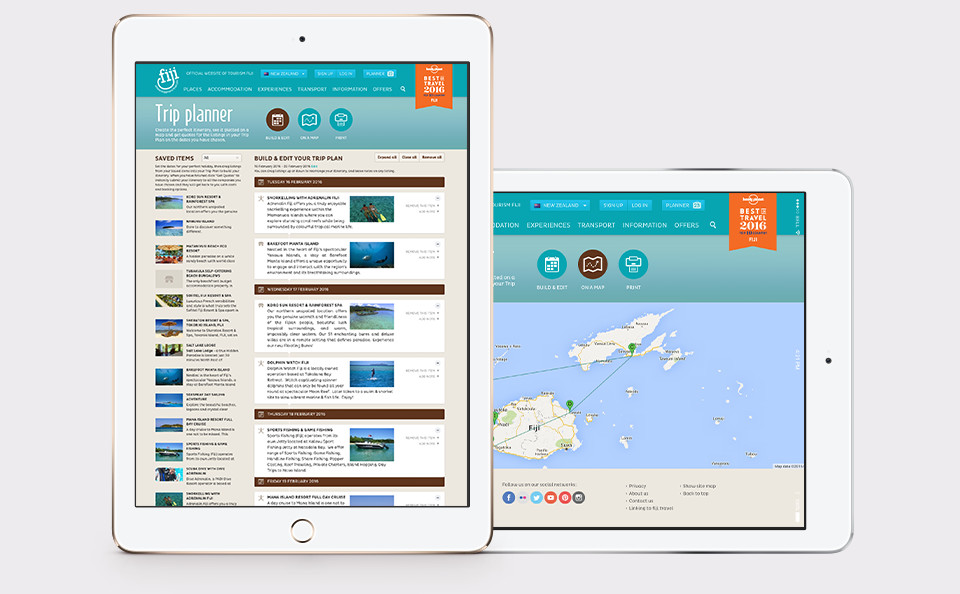 Trip Planner allows users to save, plan, share and ultimately book their perfect holiday in Fiji. The submission of Trip Plans go directly to the companies selected and gives the Fijian tourism industry the best possible tool for maximising the website's ROI.
No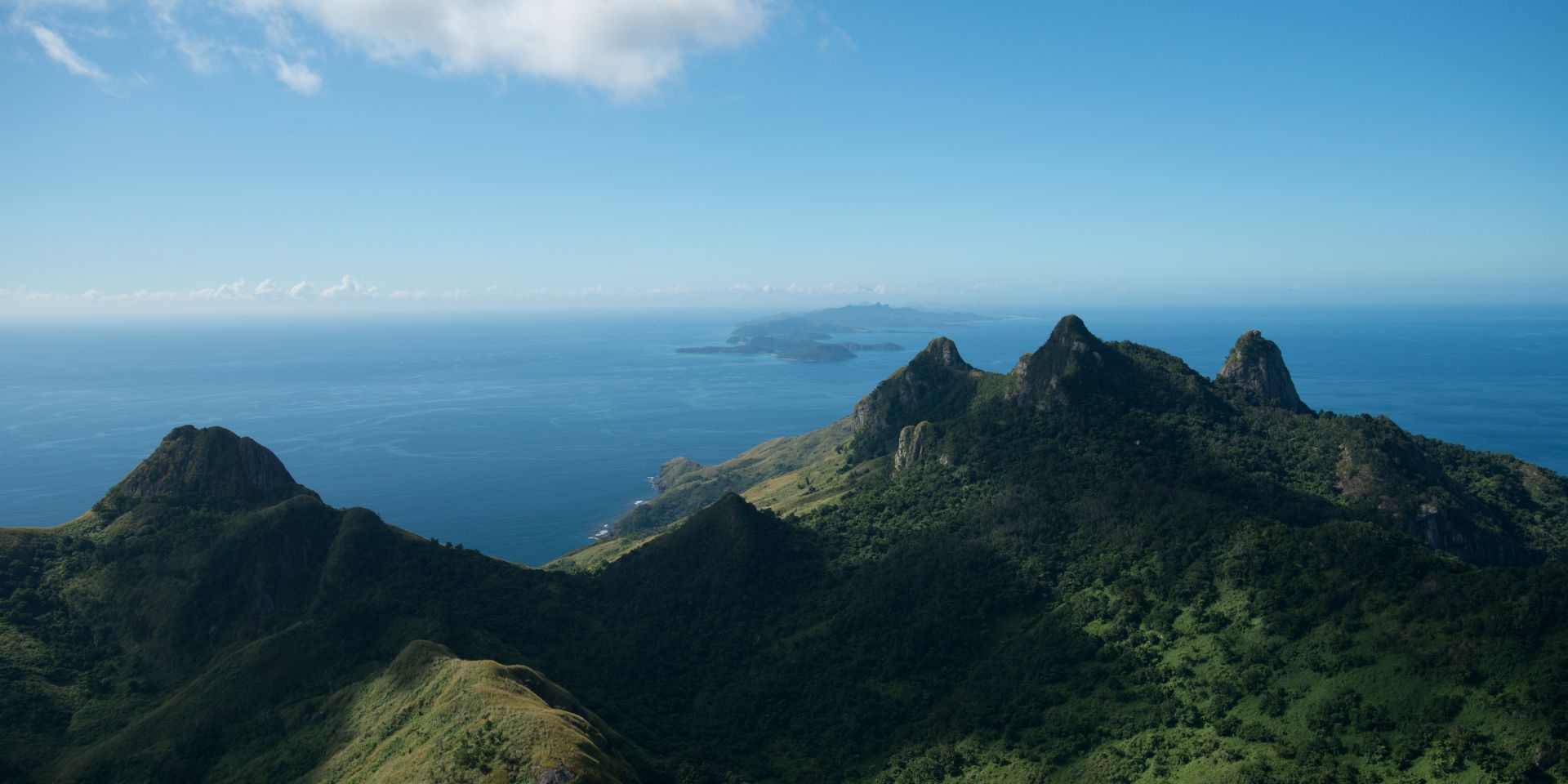 #00a5b1
We love talking to global brands that have big international audiences. Matt can talk you through the creative process of bringing your brand to life online, and Hayden would be more than happy to discuss how your website can reach people from Newmarket to Shenzhen.