E-Tangata
E-Tangata is an independent website that aims to strengthen the Maori and Pasifika voice in the New Zealand media. Run by the Mana Trust it attracts a high calibre of contributing media, political, business and educational authors to its pages.
Launched in 2014 the website attracted large audiences to content that was published on the site sporadically over the week (due to schedules of the contributing writers). Mid 2015 saw the Mana Trust undertake a content strategy audit and the site relaunched as a weekly Sunday magazine. The strategy paid off immediately with current analytics showing a 1,500% increase in monthly users and page views over the same period 12 months ago.
Strategy & planning
Visual design
Brand design
Responsive front & back end build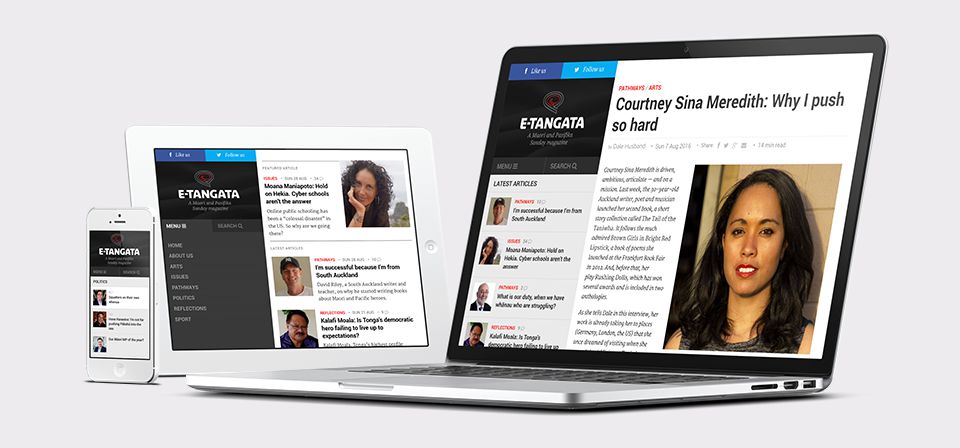 A contributing factor to the success of the Sunday strategy is the responsive nature of the website.
No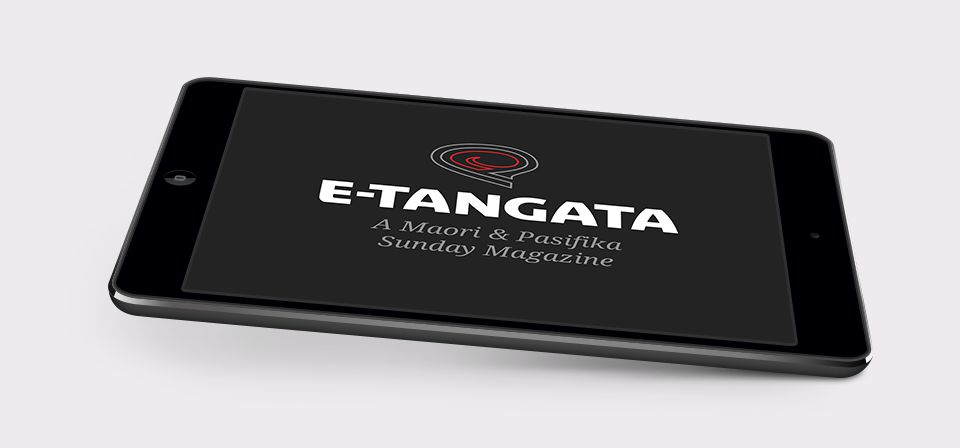 Built 'mobile first' the site is accessed by mobile devices 75% of the time with peak traffic Sunday morning.
No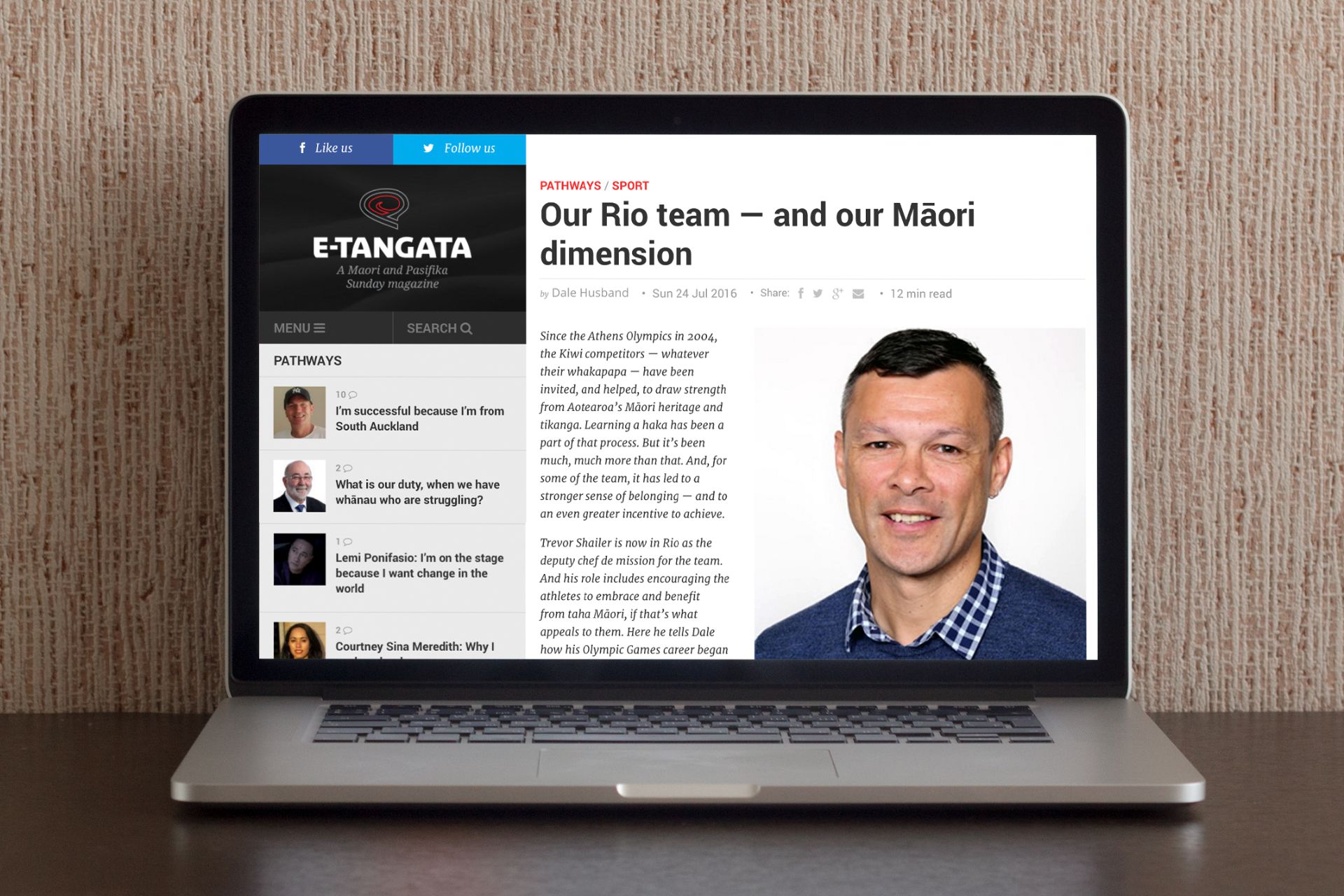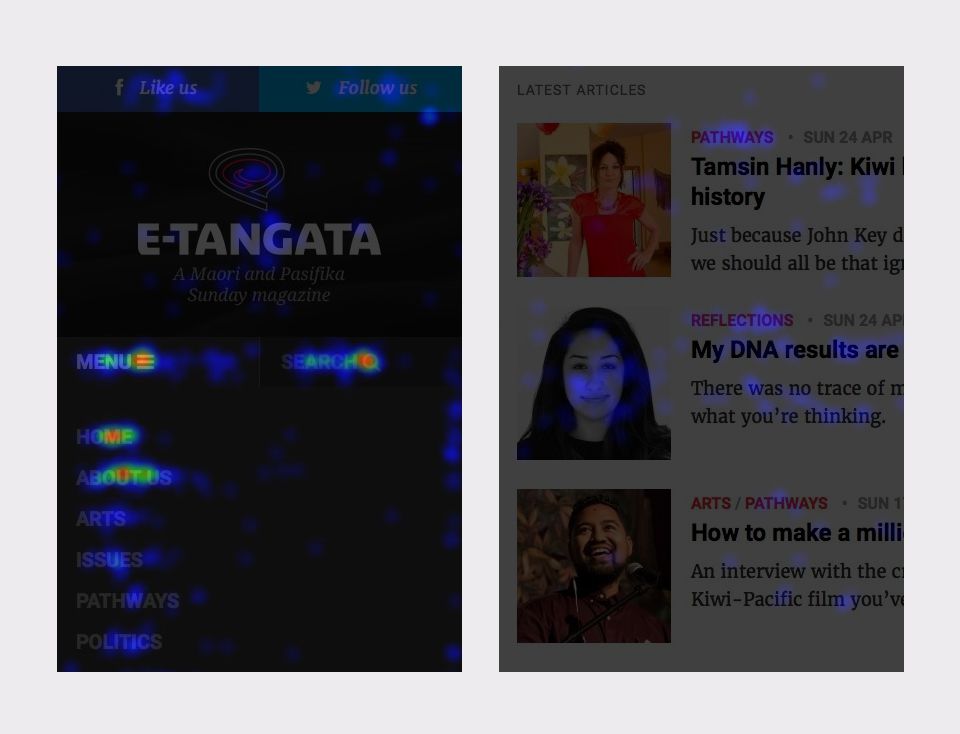 Sparks Interactive regularly heat map the site and have used these results to adjust page elements in the mobile view to enhance the reading experience for the growing userbase.
No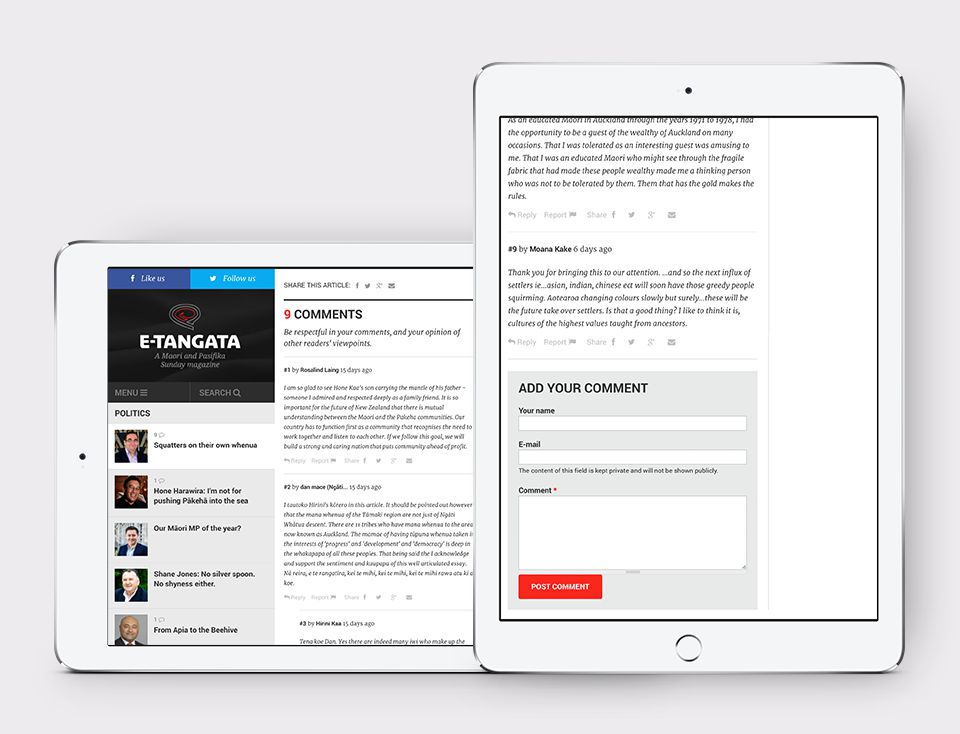 A strong social strategy is behind E-Tangata with a special focus on the sharing of articles from the website and engagement of readers in the comments. Currently 90% of site traffic comes from social channels (Facebook and Twitter).
No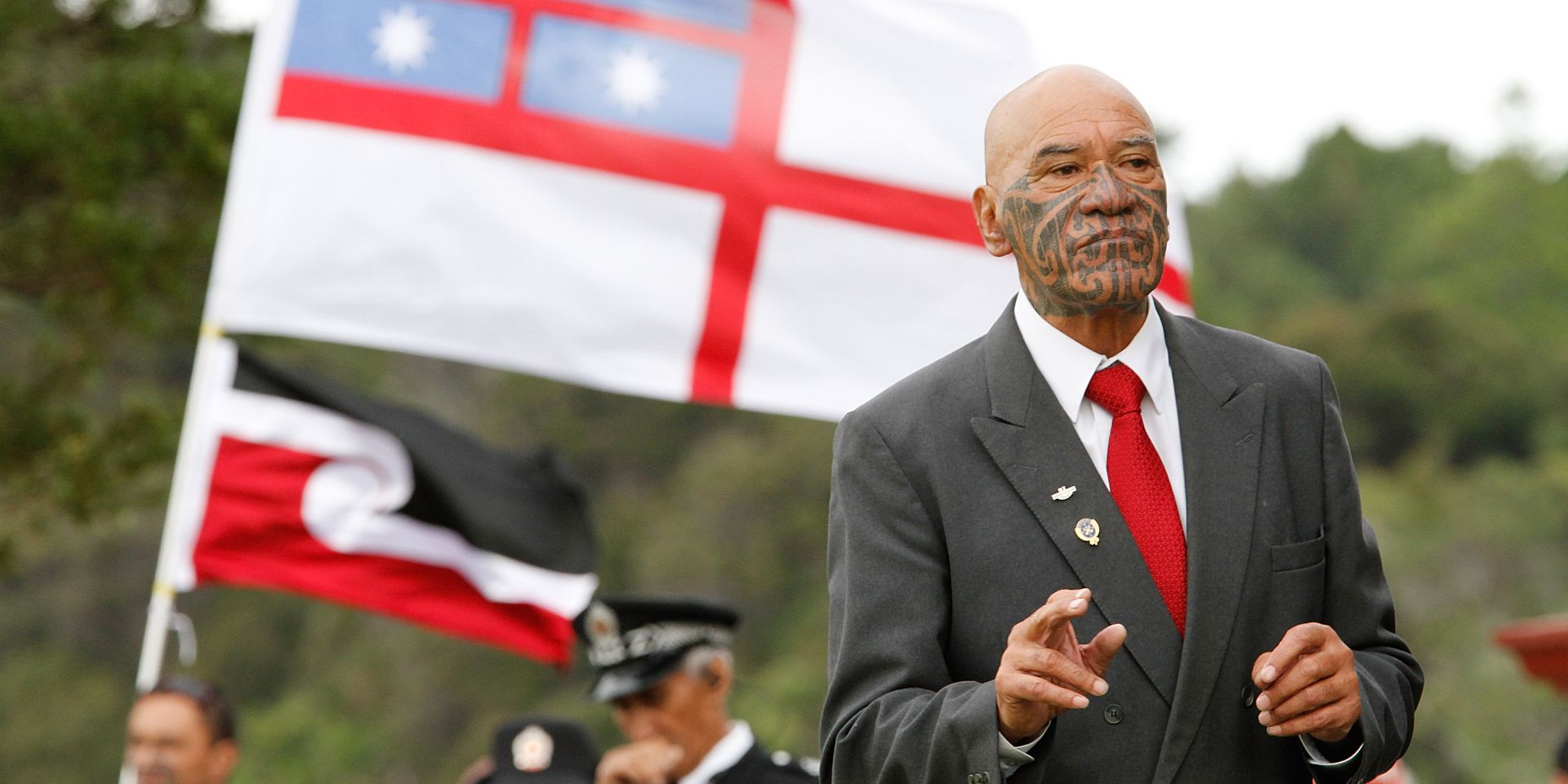 #ec2127
If you have content that needs to find an audience then talk to us. We love to help our clients understand how their content is being consumed and create beautiful experiences for users of their website. We have a range of tricks and tools mixed with a knack of seeing the big picture of your business.